If you would prefer to listen to the audio version of this blog, use the media player below.
What is PEPPOL?
Another year, another message standard that's meant to change the world, simplify integration and be adopted by everyone.   We've seen EDIFACT, X12, UBL, TRADACOM, UBL 2.0, GS1, and many more over the years, some have been successful and widely adopted, some have not. 
The latest one is Pan-European Public Procurement On-Line or PEPPOL for short, and it's a little different. 
It's already well established in Europe, it has recently been adopted in Australia, and now it's in New Zealand. Reports have estimated a saving of $30 billion over 10 years for New Zealand and Australian businesses. 
Governments and councils have been embracing it, giving it traction and causing an immediate uptake from their suppliers. The New Zealand and Australian governments aim to offer 10 day and 5 day payment terms respectively for e-invoicing. These things will certainly help it gain adoption.
PEPPOL vs. other standards
The difference between PEPPOL and other standards is that PEPPOL also defines the way in which the data is transmitted, not just the file formats.  This ensures secure transport. It also requires transmission parties (called Access Points) to be registered with the OpenPEPPOL organisation, which gives them some credibility and helps ensure secure practices are followed. 
Right now in New Zealand, PEPPOL is largely about electronic invoicing. With MBIE driving it from the government, and Xero already demonstrating the delivery of PEPPOL invoices, we can see that PEPPOL will be the future of electronic invoicing in New Zealand. 
Maybe it will even be the Nirvana of electronic trading that every standard aspires to be. Time will tell.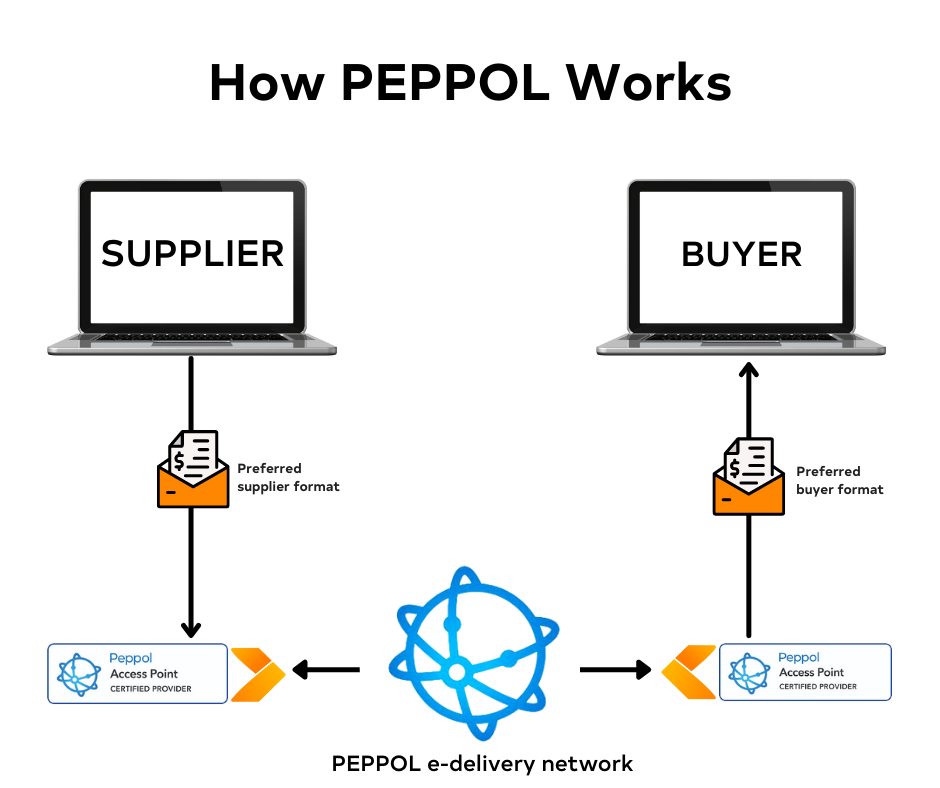 Crossfire's involvement
Crossfire has become a registered PEPPOL Service Provider and Access Point.   
If you have a number of suppliers that use Xero, by accepting PEPPOL invoices into your system, every one of those suppliers could be doing electronic invoicing overnight.   
Feel free to contact us if you would like to know more about PEPPOL.
Get Started with PEPPOL