Connect with TidyEnterprise, without the complexity
Fully-managed means your integration setup and support is totally taken care of.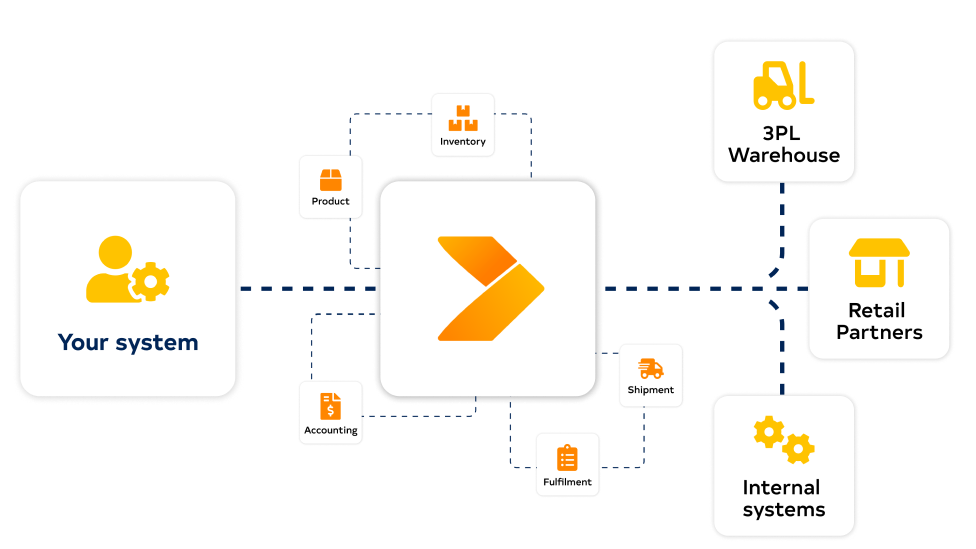 Expert integration, made easy
Crossfire provides the most comprehensive TidyEnterprise EDI integration solutions. Our proven approach is flexible and customisable to exactly what you need, ensuring your business is getting the most it can from automation.
We're trusted by a wide range of customers to supply fully managed EDI services, ensuring a robust and efficient integration between TidyEnterprise and external service providers.
Crossfire's fully-managed integration service
Why use Crossfire for EDI?
01.
Fully managed service
Working with us requires no in-house EDI knowledge, we take care of everything involved in your integration.
02.
Automated data flow
An automated ordering process that reduces errors and
increases efficiencies.
03.
Simple pricing
Unlimited messages, Crossfire is a fixed monthly price.
04.
Fast and proven integration
Crossfire can draw on years of experience with TidyEnterprise EDI integrations and take into account unique business processes when developing a solution.
TidyEnterprise Integration with Crossfire EDI Requirements
Common EDI Requirements
Other EDI Requirements
See Crossfire EDI in action
How OOB Organic developed a fruitful business with EDI Integration
How Golden Goose Foods have built a recipe for success with automation
Human-level integration with BDO
Our service
Setting up your integration
A one-off setup cost per connection; includes:
Requirements analysis
Liaising with all stakeholders
System and data review
Implementation of formats, transports and rules
Internal testing
End-to-end User Acceptance Testing (UAT)
Go-live
Monthly hosting and support
An ongoing monthly cost per connection; includes:
24/7 phone and email support
AWS hosting with 99.99% uptime
No 'per message' fees
Management of errored messages
24/7 system monitoring and alerts
Maintaining system API updates
Access to the Crossfire Orders Portal for easy self-support
What is TidyEnterprise?
TidyEnterprise combines all the features of TidyWork and TidyStock and more in one cloud-based system to help you manage your business processes from quotes through to invoices. Keep track of costs and time scales. Manage materials, stock, and resources to ensure everyone from your employees to sub-contractors, can run your operations simply and powerfully, enabling efficient, profitable results.
Get a quote for integration with TidyEnterprise