How do some of Australasia's fastest-growing wholesalers and e-commerce companies successfully bed in cutting-edge integrated technology stacks, bespoke to their business needs?
We sat down with Josh Ambler, Senior Manager for BDO's Information Systems division, to discuss how it helps clients achieve an integrated software solution, why 'human-centred' integration is business critical and how Crossfire helps it achieve that for its clients.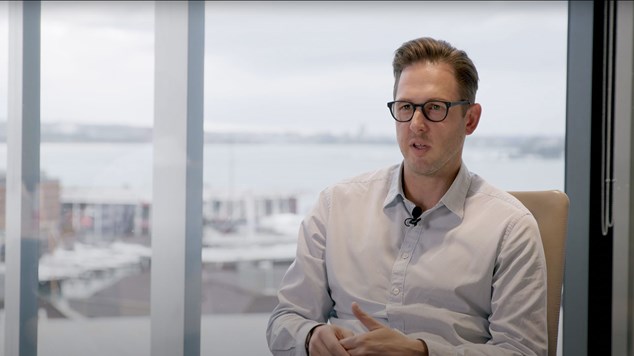 Josh Ambler, Senior Manager, BDOIS
What does your team specialise in at BDO?
We're part of the wider BDO group, which provides advisory services to clients, particularly in the financial space. Our team provides specialist consulting for clients on business management systems. That typically involves implementing ERP or CRM systems and helping clients migrate from legacy software.
What sort of clients do you work with?
Our customers are typically high volume e-commerce or fashion retailers, food and beverage manufacturers as well as other companies who make, buy or sell goods in New Zealand and offshore.
Most of our clients tend to have complex issues around logistics, fulfilment and inventory management and, in some cases, accounting and marketing too. What we offer is an integrated solution that reaches across all the key parts of a client's business to make sure it has the right solutions put together in the right way so that information flows well between its own, and their partners' systems.
Why is your business such a specialist offering?
There's been an explosion of different apps and SaaS software in recent years. While many of them go deep into their function and are best of breed, it's impossible for them all to be designed to natively talk to each other in the way that each different business needs. This has meant an integrated solution is no longer a luxury in today's environment, it's a necessity. Without it, it creates bottlenecks and stops workflows.
But bringing different systems and software together to create a bespoke solution for a specific business isn't easy. It's a complex process and there are numerous examples of businesses that have tried to do it themselves and failed.
The benefit of working with us is that we're experts in a range of different platforms and know how they each need to be brought together so they can talk to one another in the way a client specifically needs. In effect, we paint the picture of how all the different pieces of software need to work together for the client and then help bring it all to life for them. This can sometimes be very complex, and involve up to three to five different cloud platforms, so we sometimes need specialist integration support to achieve the right outcomes. That's where Crossfire comes in.
Our businesses share similar types of clients, and are also very complementary, so a partnership was logical. What Crossfire offers us is a very specific service around EDI or API integration.
A good example of how we work with Crossfire is a lot of our food and beverage customers integrate with Foodstuffs. That's not something we want to get involved in as that's a very specialised service. That's when we turn to Crossfire because we know they're highly experienced in this area and are the best at this type of work. We know they can get the job done and offer great ongoing management of the integrations afterwards for our clients.
What are the biggest challenges when it comes to integration and how does Crossfire help you overcome them?
Integration is a very technical field. What we've noticed is that if it's not handled at a human-centric level at the same time, it doesn't work. We've worked with other integration specialists in the past who have been really focused on the technology, but not very customer-focused, which has resulted in issues and projects dragging on way longer than they should.
Crossfire's real point of difference is it provides both components. Its specialist integration team are expert at working with the technology and also provides a high level of communication with us and our clients at the same time. The team also run it as a proper project which, ultimately, ensures we can quickly iron out issues and go live on time.
EDI can also be quite expensive but we have found Crossfire packages it up in a way that suits even our smallest or growing businesses. It's effectively removed the barriers to entry for some without compromising on service or expertise levels.
Can you give us an example of when the BDO/Crossfire partnership works?
One of the platforms we regularly use with our food and beverage manufacturers and wholesaler clients in New Zealand is the DEAR inventory management system. It doesn't offer an integration service - but it does offer an API. While we know quite a bit about it ourselves, we prefer Crossfire manages the integration because it already has an extensive library of integrations around that platform, which ensures we can deliver to the client's complex needs.
Regardless of the unique business model our clients have, we know Crossfire has probably already done some work around that type of business and has the expertise and workflows already in place for that type of integration. It gives us peace of mind as we know it has similar expertise, but is also complementary, to the platforms we work with.  
Why is post-integration support so important?
What we've noticed is that there are a lot of cowboys out there who will do a one-off integration or say they can do development work but don't tend to stick around afterwards. It's really important we have an integration partner who's expert-level and can also support our client's integrations, long-term. If an integration goes down unexpectedly, it's business critical for them as it means they can't trade, invoice etc so we need these to be live at least 99.9% of the time. Crossfire provides that comprehensive support and peace of mind if something unexpected happens, they're on it and can sort it quickly for our clients.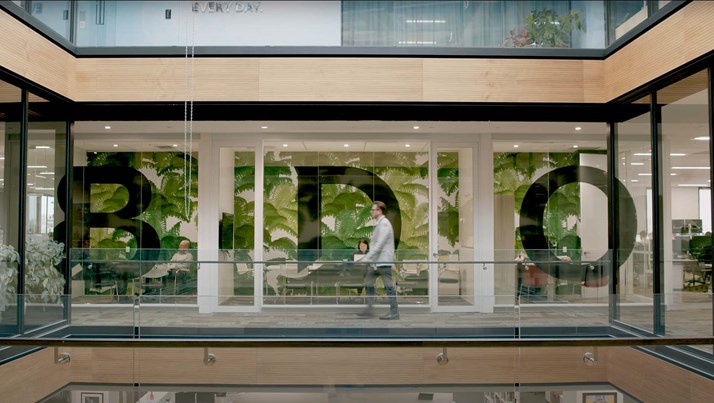 What lies ahead for the BDO Business Systems Management team?
Working with Crossfire over the last couple of years has actually revealed a real need for more CRM systems in the mid-market as it's currently not being served well by some of the larger software products. That's really exciting for us as we're starting to get a lot of traction in that area which is opening up a world of other integrations with Crossfire also.
Secondly, the rise of e-commerce in our market has been slow, despite it being very prevalent overseas. We're just starting to see some of the big e-commerce retailers arrive here in New Zealand that we've been working with customers with in the US for some time which is creating lots of new opportunities.
Our business is continually evolving so what started as an ERP systems provider is now an ERP, CRM and e-commerce provider. That's really exciting for us as clients are now really starting to look to just have one business own that space and work with them. We're very focused on providing the best solutions to our clients through our partnerships with the likes of Crossfire and will continue to evolve it further in the future.